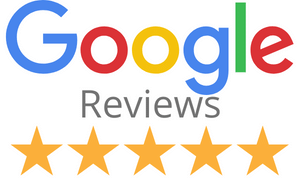 Read What Our Customers Have to Say About Us
Meredith Sevcik
I was referred to Auto Detailing of America and spoke with Kevious. He was prompt in scheduling my service, he kept in communication with me, and his team member, Saddique showed up on time, and did high quality work! I had an interior and exterior detail, and was very pleased with the results! I will be calling Kevious and his team throughout the year to keep my Mini Cooper in mint condition! Thank you! ~ Meredith
Nicki Edelson
Had an unfortunate event take place with my vehicle. Drove through grease in a parking lot and had grease caked all down both sides of my VW Beetle. Contacted Auto Detailing of America to see if this was something they could even get off.. Kevious, the owner was absolutely beyond accommodating. He came out to my job to assess the job. With full confidence he said he could make my car look brand new, and oh man he did JUST THAT! He came out on a Sunday to my home. My car is literally sparkling inside and out. It looks like I just drove it off the lot. Will definitely use again and HIGHLY recommend!
Noah Heinze
We bought a van from family that had been well loved and wanted to get it detailed. The day we scheduled they showed up 4 hours late. While cleaning the van the boss was cursing and yelling at his employee. They also left the van with crumbs still obvious on the carpet, stains in multiple areas, cleaning product residue, and multiple areas inside and out half cleaned. We requested that they return the next day to finish the job and they agreed however, when setting the time the owner hung up on us. The next day they showed up almost an hour after the agreed upon time. The van is now done but the unprofessional and rude attitude along with the hassel of having them come twice and late both times leans us to not recommend this company.
Rick Johnson
Called numerous other places that didn't pick up so I left them voice mails. Auto detailing of America picked up, told me they could get someone out tomorrow. My car was very dirty so I was not surprised when I was told it was going to be slightly more than the quote over the phone. My car was sitting there for months waiting to get the transmission fixed so it was bad. The new price was still very reasonable and cheaper than I expected to pay when I called previously. They did an excellent job and got my baby shining again. I could about see myself on the tire shine... highly recommend this place. They come out to you for a very fair price and do a great job.
Britney Bean
10/10 would recommend. The owner came out with a second partner and they were kind, quick, and did an incredible job. I had tried detailing my car myself the day before and gave up, called ADOA, and they came out the very next day and really exceeded my expectations. I am so glad I gave them a call. Pricing is very reasonable and their Full Detail package was perfect for what I needed. Guys, my car was a MESS. I have three dogs that love to shed all of their fur as soon as they get in my car. I'm a smoker so there was ash everywhere. I'm a dummy and do my makeup in the car so there was oil and foundation on everything I touch. Stains in the seat. But my car was SPOTLESS when they were done. Not a dog hair in sight. It smelled great. Every nook and cranny was meticulously cleaned. The floors and seats were shampooed, getting rid of the stains. They did such an amazing job. So very thankful!!!
Benjamin May
Called up texted a few times he came to my house. I Didn't know what to expect was giving the detailing as a birthday gift. Had a great truck with all the supplies. He proceeded to clean the car explaining the process of what he was going to do and what clay bar was and then as he did it he showed the difference of clay bar vs not and I'm glad I got the claybar. He proceeded to clean from top to bottom and afterwards my mother was so happy.would recommend and will repeat. He also cleaned it on one of the coldest days of the year, respect him for that and his professionalism.
Save Time In Your Schedule When You Book Our Auto Detail