Cars & Trucks Detailing packages
Cars and Trucks Detailing Package Pricing
Signature Auto Detail
Hand Wash

Interior Cleaned

Wheel Wells Washed

Windows Mirrors Washed

Rims and Tires Dressed

Carnauba or Ceramic Wax

Coupes and Light Trucks (Included)
Sedans ($139)
2-Door Truck & Small SUV ($149)
Full Sized SUVS & Large Trucks ($169)
Ultimate Auto Detail
Hand Wash

Interior Cleaned

Wheel Wells Washed

Windows Mirrors Washed

Rims and Tires Dressed

Carnauba or Ceramic Wax

Bug and Tar Removal

Wheels and Rims Polished

Door Jams Detailed

Exhaust Tips Cleaned

Air Freshener

Meticulous Dash and Compartments Cleaning

Coupes and Light Trucks (Included)
Sedans ($229)
2-Door Truck & Small SUV ($249)
Full Sized SUVS & Large Trucks ($269)
Add-ons
Headlight Restoration ($69)
Pet Hair Removal ($30)
Interior Sanitizing ($30)
+ Rain X Treatment ($16)
+ Ceramic Wax ($30)
+ Child Stroller Cleaning ($25)
Autos and Truck Premium Packages
Ceramic Detailing Package Pricing
Silver Package Signature Detail
1 Step Polishing

Paint Decontamination

Clay Bar

BioTech Ceramic Coating Silver

3-Year Durability w/proper care
Gold Package Signature Detail
2 Step Polishing

Paint Decontamination

Clay Bar

BioTech Ceramic Coating Gold

5-Year Durability w/proper care
Platinum Package Signature Detail
3 Step Polishing

Paint Decontamination

Clay Bar

BioTech Ceramic Coating Platinum

10-Year Durability w/proper care
Tired of Getting Your Car Detailed Every Three Months to Keep The Shine?
 Your vehicle is your prized possession and it's important to keep it looking great for as long as possible. Our ceramic coatings are the fastest growing trend in the automotive detailing industry and are quickly becoming the standard of care for professional detailers. With proper maintenance, a ceramic coating will last up to three years, providing more UV protection than waxes or sealants.
Ceramic Coating Application Process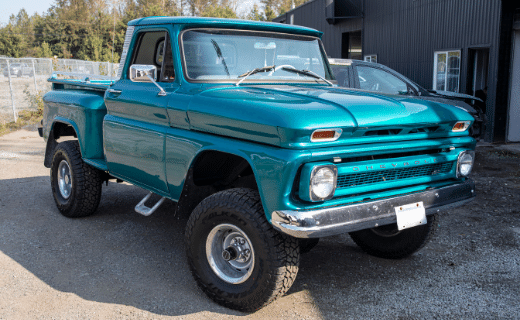 We will start off with a pressure wash & foam bath, ensuring that we remove all loose dirt and grime from all your painted services. We then use a clay bar to remove any impurities from your paint, preping it for compounding and polishing. Once the paint is clean and smooth we remove scratches, scuffs and swirl marks.
We provide a comprehensive full car detailing service. We start by ensuring that all outside paintwork has been pressure washed then foam bathed to remove loose dirt and grime. Then, we clay the paint to remove any impurities from the vehicle's surface, prepping it for polishing.
After the clay bar, we compound, buff, and polish the clear coat with a fine cutting compound and a Dual Action buffer. We want the paint to look perfect before we seal it in with an extended protection coating.
The quality and care that goes into the paint coating process is very important. We have been using the same formula for 10 years and have perfected our process over time. Each vehicle is hand washed, clay barred, prepped with a cutting and finishing polish before we apply the ceramic coating. The coatings we use last anywhere from 3-5 years depending on the package you select. The 5 year package has extra coats of ceramic, ensuring a much longer lasting finish. As an added bonus, a full interior detail is included with all of our car & truck Ceramic Coating Packages.
We finish the polish off with an alcohol wash and heavy foam coat to ensure that all waxes and polishes are completely clear. Now it's time for our coating, which as a sticky barrier between your paint and elements like dust, dirt, and UV rays. This will protect your car's finish for years to come.
 We use the best Ceramic Coating on the market. We apply it evenly to all cracks, crevices, and compartments of your vehicle (interior and exterior) to ensure that when you are ready to sell your car or truck in a few years from now it is still protected from the harsh elements of mother nature.
Ceramic Coating Application Process


Reduces cleaning expenses



Permanent protection



Self cleaning effects


Helps reduce or eliminate bug damage



Protects from extreme climate & contaminates



Scratch and Scuff Resistance
Check out what our clients are saying
I called them this morning, I wasn't in any hurry but they had availability today. We discussed the price ahead of time and the young man who did the work, he took his time. My car does look almost brand new inside. One stain that he said was not possible to remove, I can accept that. (The kid's car seat covers it.) This was my first experience ever having my car detailed and I feel spoiled.
Frequently Asked Questions
Do you sell gift certificates?
Yes! We sell personalized gift certificates for any detail package. Give us a call @ 904-250-3593!
How long does a detailing take?
If the interior is brand new, a quick vacuum and basic cleaning can get the job done. However, if the vehicle has seen a lot of wear, a full clean will take 5-8 hours to bring it back to new.
How do I pay?
You can pay over the phone with our scheduling team, or online through an invoice.
We do not accept cash as our detailers often have multiple jobs a day, and it is dangerous to carry such a large cash bank.
Do you do same day appointments?
The simple answer is, "We will try!" If we can make it happen we are more than happy to accommodate a same day appointment. That stated most clients book a day or so out. We stay staffed up enough that we can get someone out to you a lot faster than other detail companies 9 times out of 10. We want to earn your business. Please call 904-250-3593 and we will get you on the schedule as soon as possible!
What happens if it rains?
We operate in some cities where it will rain 100+ days out of the year, so we are accustomed to making it work when we have to. If you scheduled a Ceramic Coating and there is no garage/indoor space where it can be done out of the rain we will have to reschedule. For most other detail packages we will show up and wait for the rain to pass. We can detail in the garage, or under a covered area (i.e carport). However, if it is going to be raining the entire day we will reschedule the appointment for the soonest availability we have that still conveniently fits your schedule.
Do you offer a Veterans or Active Military discount?
Yes we absolutely do! All Veteran, Reserve, & Active Duty Military get 5% off anytime they schedule anything. Thank you for your service and protecting our Great Nation. USA BABY USA!!
Contact us to learn more about how we can protect and maintain your investment.